Universal Cycle Index
File Names:
UCI_MinorCycle.efs,
UCI_SecondaryCycle.efs,
UCI_IntermediateCycle.efs,
UCI_CenteredMinorCycle.efs,
UCI_CenteredSecondaryCycle.efs,
UCI_CenteredIntermediateCycle.efs
UCI_ChannelLines.efs,
UCICenteredChannelLines.efs,
TSF.efs, UCI_Volatility.efs

Description:
These indicators are based on the May 2005 article, Cycles In Time and Money, by StuartBelknap, PhD.
Formula Parameters:
NA
Notes:
These studies utilize some of the new features of EFS2, which requires eSignal version 7.9 or later. The UCI studies require the Utility studies listed below. They must all be saved to the same folder to work properly. The related article is copyrighted material. If you are not a subscriber of Stocks & Commodities, please visit www.traders.com.
Download Files:
UCI_MinorCycle.efs
UCI_SecondaryCycle.efs
UCI_IntermediateCycle.efs
UCI_CenteredMinorCycle.efs
UCI_CenteredSecondaryCycle.efs
UCI_CenteredIntermediateCycle.efs
UCI_ChannelLines.efs
UCI_CenteredChannelLines.efs

Utility Formulas:
UCI_Volatility.efs
TSF.efs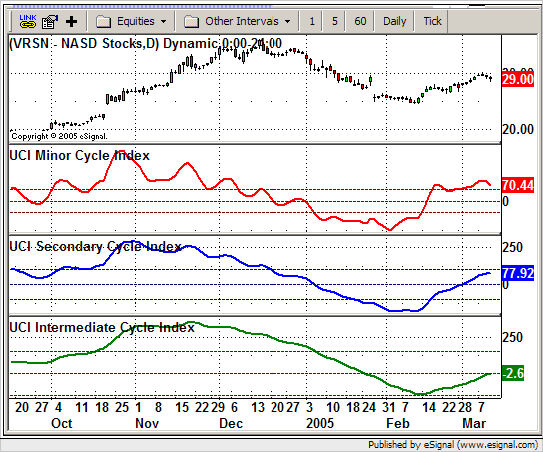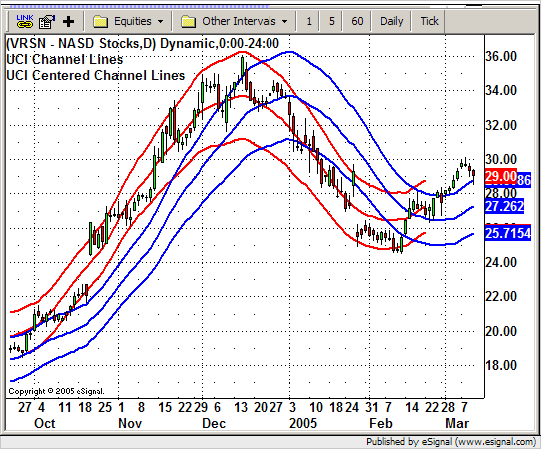 EFS Code:

For space and file size considerations, the formula code is omitted here.  
To view the code, please open the formulas in the EFS Editor (Tools-->EFS).